After Dark: Starry Night
A basic remake of the classic Starry Night and Starry Skyline screensavers from the After Dark series, first published by Berkeley Systems between 1989 and 1991. It features a city skyline under a night sky, a scene built slowly from individual spaced and colored pixels.

Free

0.02-0.05 MB


for

Windows

,

Mac

10,392
Download
Screenshots
Files
Anti-virus
Help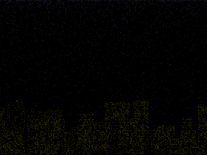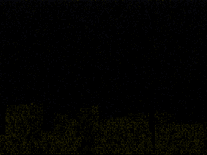 Message board
Do you have a question about this screensaver? Post it on our message board »
Anti-virus report for After Dark: Starry Night
Our editors have reviewed all files and found them to be safe, but they are also checked automatically using many different virus scanners. We are happy to share the results.
| Virus scanner | starrynight_v6.zip | StarryNight.saver.zip |
| --- | --- | --- |
| AVG | | |
| Avast | | |
| Avira | | |
| BitDefender | | |
| ClamAV | | |
| ESET-NOD32 | | |
| F-Secure | | |
| Kaspersky | | |
| Malwarebytes | | |
| McAfee | | |
| Microsoft | | |
| Panda | | |
| Symantec | | |
| TrendMicro | | |
| Last scanned | 3 weeks ago | 1 week ago |
We have 2 files for "After Dark: Starry Night"
starrynight_v6.zip (Windows)
StarryNight.saver.zip (Mac)
File report #1
File name
starrynight_v6.zip
Target system
Microsoft Windows
File size
24.49 kB (25,078 bytes)
File type
ZIP archive
Anti-virus
Detection ratio
0/14 (0%) View report
Popularity
Total downloads
6,633
Last downloaded
2 hours ago
File verification
MD5
1c3d8734bb4d2ed1701dc1a2db290259
SHA1
bcc2adccce22605c6686e996f98e5fa632b356f8
SHA256
e75f1b0f75e48cbc5336d5441361f2f76f92f539c5be32b9ab7f865f1c0606d0
File report #2
File name
StarryNight.saver.zip
Target system
Apple Mac
File size
55.68 kB (57,015 bytes)
File type
ZIP archive
Anti-virus
Detection ratio
0/14 (0%) View report
Popularity
Total downloads
3,759
Last downloaded
15 hours ago
File verification
MD5
2a71476be0e397f4a64431d6a96a6ecb
SHA1
44351305af5d9adb10f64f156e1567ddeb38c437
SHA256
76ca24d0e4493bb382231dac330b7e92519060081b07fa2c02de07bf1746d361
User reviews (26)
i like the original
by me on July 31, 2023
"Raindrop effect" is not needed.
by k on July 26, 2023
For folks looking for a codesigned version of this screensaver for 10.14 (Mojave) and up, I (the author) have built a new version available here: https://www.dropbox.com/s/r77wswmog7ewjpw/StarryNight.saver.zip?dl=0
Screensavers Planet: Thanks! We've updated the file on the site to the latest version.
by Dan Yu on January 3, 2023
it can't use!
by j on September 12, 2022
How I wish the rain and lightning effect option was present on this too, but otherwise, I'M IN LOVE!
THANK YOU!!!
by Tholek on July 12, 2022
The same After Dark screen saver we know and love.
If you have one or two screens it works beautifully.
Unfortunately, if you have three or more screens, it will only blank the first two.
by TKO on April 4, 2022
It doesn't work on MacOS Monterey on the M1 macs!! I manually configured my settings to open it and get around the "unidentified developer". I was able to "open" it, but nothing comes up on the screensaver; the screen remains dark and motionless. It's not working...
by Char on January 16, 2022
The screen saver works fine. You have to remove the downloaded file security attribute to allow the system to work with the file.
Open a terminal window and navigate to the folder that the screen saver is installed into. If it's your user only it's
cd ~/Library/Screen\ Savers/
or system wide
cd /Library/Screen\ Savers/
When in the directory run the command "xattr -c *.*". In the System Wide Library folder you have to type "sudo xattr -c *.*" and enter your admin password.
Once complete the screensaver will be available to click on and set settings and such.
by Mac Tech on December 1, 2021
cannot be opened because the developer cannot be verified.
by Delta on August 5, 2021
I LOVE this screensaver on my MBP with Snow Leopard, but I can't get it to work on my new Big Sur machine. Even the right-click-Open hack won't bypass the 'unverified publisher' message.
Five stars for how great it looks on my Snow Leopard, minus one for not working on Big Sur.
by DBG on June 13, 2021
Please update for Big Sur
by coz on June 1, 2021
I love this screen saver. The only places I ever recall seeing it were on the computers at school right after new installation for a first time. I randomly got a wild hair and remembered about this recently and went searching and found this. It works great on Win10 too, but some update or something caused an issue of not appearing. I just had to copy the file over the existing one and finally I am seeing things correctly again. I will also admit that the person who mentioned multi-monitor support was right. It would be awesome to have that if you still work on this at all...
by Dan Marinara on April 23, 2021
Please, someone, fix this for MacOS Catalina & Big Sur!
by Bob R on April 11, 2021
I liked the screensaver, had it on an older Mac mini, right clicked it, select Open, still won't download, still says unidentified developer.
by Carl on March 28, 2021
I really hope there is an update for this. It does not work on Catalina. I really miss this screensaver.
by SB on January 1, 2021
Love it.. works great on my Windows 7 PC! I remember this years ago on my old CRT where I worked back in the 1980's.. So nice to see these old classics available again!
by Lisa Aug. on December 25, 2020
Has potential, but no multi monitor support... :(
by StacyG on August 22, 2020
would love to see it work on catalina
by bjr on December 31, 2019
fantastic brings back memories from 1990 back in the office working late nights thanks for the memory
by Alan on September 30, 2019
Is there a version that works with Mojave on a Mac?
by poliver on May 9, 2019
I love this screensaver! Definitely a blast from the past, from the AfterDark era.
However, I am bummed to confirm Leo's previous comment. This screensaver is totally broken on Mojave. (currently MacOS 10.14.1) Is there any hope of getting this fixed soon?
by Bill N on November 20, 2018
Really nice and nostalgic.
Doesn't work with Mojave.
by Leo Belmont on November 1, 2018
Sweet!! I had this around 1991, from AfterDark. The whole "suite" from them, with flying toasters, to all kinds of really cool SS. I missed them, & found this website just this week. Thank you!! My desktop is SO MUCH more interesting now! Added a few others too, like A380 Jetliner in Australia, 4 seasons, etc.
by David Rupert on August 23, 2018
All you would expect from the original. Its as if After Dark is chugging away on my SE30, especially in retro mode. Also check out the After Dark: Flying Toasters. Just another way to remember the days of 33k Dial-up and floppy disks.
by MacMan on July 17, 2018
This is a fantastic recreation, works better on modern hardware than the original which runs way too fast
by BoFiS on April 4, 2018
The outlines of the buildings aren't quite clear, making the lights seem like stars. But other than that, it could use more stars to make the background more packed.
by Scrublord (Not4Sale) on April 14, 2017
Write a review