Retro Sci-Fi
The Retro Sci-Fi screensaver makes your computer look like one of those displays in old science fiction movies and television shows. Various scientific-looking and green-colored graphs, circuit boards and computer terminals are shown on a futuristic dashboard. An alternative version colored blue instead of green is also available: Retro Sci-Fi Blue Edition.

Free

1.15 MB

for

Windows

102,410
Download
Screenshots
Video preview
Files
Anti-virus
Help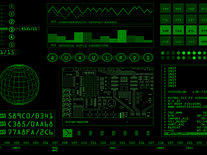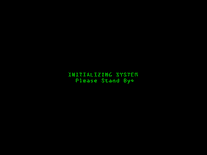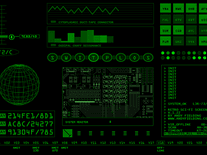 Message board
Is your question not listed? Post it on our message board »
Anti-virus report for Retro Sci-Fi
Our editors have reviewed all files and found them to be safe, but they are also checked automatically using many different virus scanners. We are happy to share the results.
| Virus scanner | RetroSciFi_122.exe |
| --- | --- |
| AVG | |
| Avast | |
| Avira | |
| BitDefender | |
| ClamAV | |
| ESET-NOD32 | |
| F-Secure | |
| Kaspersky | |
| Malwarebytes | |
| McAfee | |
| Panda | |
| Symantec | |
| TrendMicro | |
| Webroot | |
| Last scanned | 4 weeks ago |
We have 1 file for "Retro Sci-Fi"
RetroSciFi_122.exe (Windows)
File report #1
File name
RetroSciFi_122.exe
Target system
Microsoft Windows
File size
1.15 MB (1,202,129 bytes)
File type
Portable Executable (EXE)
Anti-virus
Detection ratio
0/14 (0%) View report
Popularity
Total downloads
102,410
Last downloaded
1 minute ago
File verification
MD5
b0f2bf7eea7bc9441c97e4a3b1425d4c
SHA1
5430ea8af3f5f8075e21327ceeca37d4f32223e8
SHA256
a334130d07ee3f46ea4dc2deee73af8646966db6f07977c604df5a83bd8d7e05
User reviews (83)
nice
by PAAVONINO on July 17, 2023
Its the best
by Hazieq on June 27, 2023
I really like this screen saver, however while it was running, it went from black and green to a variety of colors, and I'm wondering if there's a way to make it go back to that permanently.
by Mike on January 26, 2023
5
by Power on January 1, 2023
Screensaver is better
by Scooby on October 10, 2022
GOOD
by ELYA on October 3, 2022
Retas israel
by Rahasia on October 2, 2022
Pretty cool but doesn't work in multiple monitors and not only that but it doesn't blank out the other monitors, so the extra monitors keep showing whatever it was on them
by Daschund on September 28, 2022
I like me screensaver
by Deni on September 24, 2022
Woehw
by Aieh on September 23, 2022
Savage
by R6⁹⁹⁹ on September 23, 2022
YES
by NOPI on September 19, 2022
Asu koweee
by Buden on September 18, 2022
Suppee
by AKASH on September 18, 2022
Its a very nice
by Elly Luturmase on September 18, 2022
good
by joko on September 17, 2022
its awesome
by Hamza on August 29, 2022
I really like this screen saver. I just wish it worked on multiple monitors.
by BG on August 19, 2022
I like it but wish it didn't glictch out on ultra wide monitors
by Kevin on June 22, 2022
para trollear a mis amigos
by michael on June 21, 2022
Best screensaver in my opinion
by Ukee on June 18, 2022
Slower
by Bronit on April 8, 2022
I love you
by Ratha on March 30, 2022
I think it's great - been using it on my stream thanks it would work as a good screen saver too
by Niko M on February 7, 2022
Amazing. Works perfect and after a while it changes color to a really color. Would recommend to any nerds out there
by rick roll on February 2, 2022
Beautiful, but it only supports one screen which doesn't do the job for me :(
by Davor on November 30, 2021
I appreciate they are offered free of charge. The only thing about the Retro one, not the Blue, is that the Retro one's many colors that come around after it runs are garish, starts taking on the look of a game. I wish there was a way to keep it in the color scheme as it first starts. But, a big thanks!
by Jackdashack on September 23, 2021
good
by juan on September 20, 2021
This is actually really cool. I 100% recommend trying!
by caleb on June 30, 2021
I like it
by Yusron Hapizin on May 15, 2021
great
by john on April 20, 2021
딱좋노 이기야
by 노무현 on February 25, 2021
Fine
by Rakib Sarkar on December 31, 2020
I think this screensaver is so cool! It is definitely one of the best I've found!
by Naomi on December 27, 2020
좋다
by 김정욱 on December 9, 2020
I think this screen saver is the bees knees, mutts nuts, the polecats purple plonker.... Yes it is only single screen, but my god! what a screen, its fantastic :)
by James Crawford on September 17, 2020
Occasionally...just occasionally...it is totally worth it to actually read the Terms and Conditions.
"In no event shall the author be liable for any damages whatsoever (including, without limitation, damages for loss of business profits, business interruption, loss of business information, or other pecuniary loss) arising out of the use of or inability to use this software or documentation, even if the author has been advised of the possibility of such damages, so there."
10/10 you clever, sassy artist. Props to both you and your amazing screen saver.
by Sylvia on April 14, 2020
Really nice idea, thank you!
by Andrea on March 30, 2020
GREAT!!! I just LOVE IT!!!
by zoomer4548 on December 26, 2019
doesn't install; appears a message "the drive or unc share you selected doesn't exist
by alejandro on December 8, 2019
BLUE VERSION HAS FINALLY BEEN ADDED TO THE SITE! Just search "retro".
by Joseph Marchand on November 29, 2019
cool
by Chris Wickens on August 17, 2019
win 10 64 bit - not working
by sebol on April 14, 2019
Screensaver Filename: RetroSciFi_122.exe
VirusTotal: 0
Score: 3.5 / 5
Tested on: 2019-01-09
Operating System: Windows 10 Pro (full updated)
Nice screensaver and VirusTotal detect nothing.
Thanks !
by Joe Dirt on January 10, 2019
OK, same its not multiscreen.
Installed on windows 10, not problems (works straight out of screen saver controls inc preview).
Still looking for something to beat the 2 screen HAL 9000 screen saver!
by MK on December 16, 2018
Funny, and working on Windows 10
by Olivier on December 9, 2018
It is in an EXE. format. Oooh, I don't know!
by Charles Franks on November 30, 2018
Not working in W10 :(
by Lukas on November 29, 2018
do not support multiple monitors
by Vander Oussaki on October 26, 2018
It works great in Windows 7 Ultimate 64 . Am going to try it on 10 .
The three word randomness that comes up near the top is funny .
by Skink on September 28, 2018
"Error in modMakeRandomWord.LoadArray: 5 invalid procedure call or arguement"
Anybody knows how to fix this problem? I really want to us it
by Gardy on July 31, 2018
Great Screensaver - Easy To Install - Really Good Retro - Thanks
by CHRIS Kiwi (New Zealand) on April 28, 2018
I love this screen saver. I have a 32 inch monitor that lives in my living room to serve as both my computer and my TV. This provides a fun background when its inactive.
Instillation was easy, it took a like 5 minutes after install to start working (loading the cache or something I'm sure). I would install again.
by Rachel on March 25, 2018
good screen saver
by joe on March 24, 2018
Very cool. Looks nice.
by Nick on February 10, 2018
awesome
by sam on January 7, 2018
Very cool screensaver. If you let it run for a certain amount of time it starts to turn color.
by Resz on December 6, 2017
very nice hightech
by ronilo pelino on October 27, 2017
Nice
by Andrei on July 23, 2017
Absolutely fantastic time & effort has gone into this cool-as screensaver, well done bro!
To "Eric" who says this does not run in extended desktop mode...I found out by mistake that
it can "integrate" with the screensaver you already have set in place: I have W7 Ultimate
x64, and I have the Green MATRIX set already, but if you go open the retro and hit the
"Preview" mode you'll find that the Matrix still kicks in at the set time you've configured
it to run, but this awesome RETRO scrensaver will also run on your "Primary" desktop
monitor the moment you hit the "Preview" button...if you get my drift Eric?! Have a play &
you'll see what I mean m8. 10 out of 10 Andy Fielding - Shot Bro & many thanks for your
primo effort & FX Amigo!
2).
Yep definitely works with the MATRIX screensaver set as the default scr & just use the "Preview" mode for the RETRO Screensaver to have multiple monitor display MATRIX and the RETRO will display on your primary monitor! - but not any other screensaver will work in this mix. I see someone else on W7 x64 says here it dont work on their system ... well I only know whats happening here on my OS sorry. Also ... I have not seen the black & white colour change mentioned - only green all the way in Preview-mode ... damn this rocks! "Kei Runga Nö Atu Andy Fielding! (It's All Good Bro). Andy Fielding.
by AM1GO on July 12, 2017
Totally Rad! Gnarly to the bone Cheesters! Can't wait to make my i7/64GB/5TB system look like my Commodore 64!
by 80s Dude on March 29, 2017
Really neat! I just wished it was in color all the time. Anyway to make that happen? This is the coolest screensaver I have ever seen.
If it would stay in color, that would be something I would pay money for !
by Leon on March 19, 2017
This is actually pretty amazing! I feel like it's the StarCraft menu all over again haha, props to the creator Andy Fielding!
by Vitaliy on November 10, 2016
I like it, looks sweet with my alienware r13 with the green keyboard backlight, also i got windows 10 and preview works just fine, no problems
by Hrafn on October 6, 2016
good
by nyakundi christopher anasi on September 11, 2016
Works on Windows 10 64-bit. Only the preview won't work.
by Me on September 3, 2016
Awesome,.....really
by eric on August 2, 2016
Absolutely amazing!
by Stephanie on July 29, 2016
It's cool to look at. I noticed that there are some items that "go offline"... I can tell a lot of work was put into it to make it work the way it does.
One question: I was going to make an application execute the screen saver but I couldn't figure out where the screen saver (.scr) file is. I can find a couple others that I installed but I don't know where this one installed to.
Screensavers Planet: If you have a 64-bit version of Windows, you can find it under C:\Windows\SysWOW64, where the file is named RetroSciFi.scr. On 32-bit versions of Windows, it is probably installed into the C:\Windows\system32 folder.
by Peekofwar on July 11, 2016
Personally, I don't feel that the snapshots do this one justice. It makes my computer feel like a data console on a futuristic starship.
by Ian on July 1, 2016
Very nice, but only works on one monitor if you have multiple display (I have 4)
by Eric on June 9, 2016
kool
by andrew thiani on May 16, 2016
I love Retro Sci fi :D It's the best
by Alright kk cool on April 29, 2016
Where can I find the blue version?! D:
by Z4JE on April 16, 2016
excelent
by cecilio on January 16, 2016
OK as has been said DOES work in Windows 10, only that the preview does not work. This stopped me persevering with it initially.
by Mike H on December 31, 2015
+1 for Monastic Cuttlefish Availability, that gave me a good chuckle for a while!
by Jake on December 22, 2015
blue version works in Win10 64bit, love it! Preview didn't work but the actual screensaver does
by NF on November 11, 2015
Does not work on Win 7 x64. Gives a weird run error (in a pop up window).
by SF on November 1, 2015
Simple but awesome
by Davi on October 27, 2015
Looks and works great, works in Windows 10, not filled with malware. What more could you want?
by Jay on September 14, 2015
Love it easy install, I'm a total sci fi geek and this is awesome.
by Marc on March 18, 2015
Write a review