Helios
The Helios screensaver features attraction/repulsion particle effects and smooth implicit surfaces, with colorful results. You can set the number of ions and emitters, adjust the animation and camera speed, customize the motion blur and set a frame rate limit.

Free

0.19-3.82 MB


for

Windows

,

Mac

119,572
Download
Screenshots
Files
Anti-virus
Help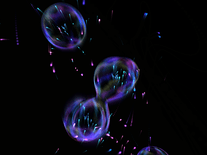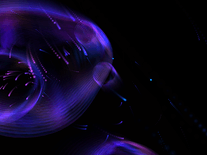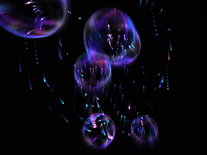 Message board
Is your question not listed? Post it on our message board »
Anti-virus report for Helios
Our editors have reviewed all files and found them to be safe, but they are also checked automatically using many different virus scanners. We are happy to share the results.
| Virus scanner | 1052-Helios.zip | Helios2.0.dmg |
| --- | --- | --- |
| AVG | | |
| Avast | | |
| Avira | | |
| BitDefender | | |
| ClamAV | | |
| ESET-NOD32 | | |
| F-Secure | Trojan-Downloader:W32/Kavala.B * | |
| Kaspersky | | |
| Malwarebytes | | |
| McAfee | | |
| Microsoft | | |
| Panda | | |
| Symantec | | |
| TrendMicro | | |
| Last scanned | 1 week ago | 2 weeks ago |
* When only a few of the virus scanners detect a problem with a file, this usually indicates a false alarm. While we cannot guarantee the safety of any file for 100%, we review them all carefully and report false positives to the anti-virus companies.
We have 2 files for "Helios"
1052-Helios.zip (Windows)
Helios2.0.dmg (Mac)
File report #1
File name
1052-Helios.zip
Target system
Microsoft Windows
File size
194.51 kB (199,179 bytes)
File type
ZIP archive
Anti-virus
Detection ratio
1/14 (7.14%) View report
Popularity
Total downloads
98,644
Last downloaded
3 hours ago
File verification
MD5
f96cd1bc0410021d6e55aa364bd985e0
SHA1
9424533add93b7a39b238e4b8ea0c538cd6c2a38
SHA256
0c313a8096c82e3732525d5d65b50b9416339785b2cda1f3fd708b7ccf160884
File report #2
File name
Helios2.0.dmg
Target system
Apple Mac
File size
3.82 MB (4,005,717 bytes)
File type
Apple Disk Image (DMG)
Anti-virus
Detection ratio
0/14 (0%) View report
Popularity
Total downloads
20,928
Last downloaded
5 hours ago
File verification
MD5
eb92d88a085d4a5d9efd6e5fe6dcfcf8
SHA1
200eed60dedc01b9421abd572b5e7a8d271d77f3
SHA256
ae2aa15b99e5843f3c9a5c00c87beaaea448503eef908bb45ddafa8495bd8499
User reviews (46)
It works great on Windows 10, although some people seem to have had problems with it. I guess that means it's a hardware or driver issue or something.
A certain 7-year-old loves it, although she prefers "Fireflies."
by A human on December 24, 2022
I like it a lot except approximately every 10 minutes or so the screen saver will freeze up and ill have to hit "esc" and log back in to refresh it otherwise it will permanently hang, seems to be some sort of bug, am running,
i9 12900k 64BG ram, 3080ti.
by Dale on December 14, 2022
Is the best screensaver
by Karel on June 13, 2022
Does not work in Windows 10 as of Nov. 5 2021.
by Anonymous on November 5, 2021
Screensaver looks nice, but I don't like the fast spinning & rotating movements. Screensavers should be slow. This one is distracting.
by Jason on June 15, 2021
Stunning, but power hungry. Fan turns on almost as soon as this starts
by J on February 10, 2021
Better than flying toasters~~
by Jayden on January 12, 2021
This is a very nice screensaver.
by Itzhak Hasson on November 7, 2020
IT WORKS FOR 3 SECONDS THEN FREEZE
by PAUL on August 25, 2020
Gorgeous! Runs great on Windows 10, HP I5 laptop. Doesn't seem to make it too hot, although the fan is pretty obnoxious in general when it takes off like a 747 lol! Great screensaver regardless of my relatively cheap student laptop.
by Patrick on July 16, 2020
Beautiful, but you will need a fairly powerful or modern GPU for it to be smooth. You should probably avoid it if you have a laptop (unless it's a gaming laptop). My Surface Book sounds like it's gonna take off any minute. Can't imagine it's good for the components to run this for a long time due to thermal stress.
by AutoJunkie on June 17, 2020
to me helios and mac are synonymous. the best screensaver ever made. some settings and it's great, but other settings and it's one beautiful design after the next. forget the 'surface' option though. i think they just obscure the real beauty of the flying 'ions'. keep them smallish in size(3-6), 99% the 'blur', keep the speeds below 50%, & of course the most ions onscreen possible(2000). a mac without helios is a p.c.(ouch! not that bad but hyperbole works)
by assman on June 6, 2020
I have been using Helios for years on my Mac..I just got a new iMac (refurbished-lol)-and felt something was missing..AHHH..HELIOS...
Thanks so much folks..Helios is just as effective as a fish aquarium ..but on a higher frequency. Peace.
by LionHeart on May 13, 2020
Fantastic - was thrilled to see that it flows between all active screens! Excellent screen saver
by MPCole on April 1, 2020
This screensaver complete fubar'd my display on a 3840X1600. I had to reboot to resolve. Use at your own risk.
by Raible on March 23, 2020
I would love to use it but for some reason it laggs really bad, just freezes and jerks around..
by Amanda on March 18, 2020
xDDDDDDDDDDDDDDDDDDDDDDD
by Nguyen Hung on February 18, 2020
IT'S FANTASTIC ! It extended across both monitors first time up and my jaw dropped. Win 10 Pro 1903 / Intel i3-8100 with integrated UHD Graphics 630 / everything 64-bit. Put the file in C:\Windows\SysWOW64 folder, and it automatically gets added to the list of available screensavers. It has lots of settings to tweak.
by Virtual on February 17, 2020
It works but my screen turn grey with vertical ugly stripes with this one, I have to shutdown to get my screen back to normal :(
by Xpleen on January 20, 2020
Why does Helio sonly cover a quarter of my screen? Can it be made full screen?
by Stan on January 18, 2020
Doesn't work on macOS Catalina 10.15.2
by scb on December 25, 2019
This screen saver works great, at least on my pc it does not give me issues, but then again I am running a 9900 intel processor with a 2080 video card.. so the graphics is not an issue for me. Might be for lesser pc's though..
by Brogrammer on December 7, 2019
Nice it really makes me relax. Nice work really good graphical.
by Helium Boy on December 3, 2019
loved this screensaver but after the recent update, it only shows in the bottom corner of display screen </3
by not important on October 9, 2019
It's the best looking screensaver I have seen but I think it has problems on windows 10, after it has kicked in once my pc starts freezing up and stalling. The mouse pointer messes up and sometimes turns into two pointers. Everything is fine again as soon as I get rid of Helios. Shame as it's so good looking
by woody on August 22, 2019
i cant get it to upload so..
by lauren m on July 1, 2019
Awesome! Beautiful on 2019 MBP running Mojave
by Ken on June 18, 2019
pretty awesome, but kinda laggy on my 2013 pc (what do u expect)
good on pc from 2016 and above
by David on May 14, 2019
its a bit laggy on windows 7 home basic; with intel i5.
would probably work better on a newer computer; my device is from 2013 lol
by shruggie on March 23, 2019
Awesome
by Maureen on February 2, 2019
ILOVE it! it is so cool and actually works!
by liam on January 18, 2019
Excellent and VitusTotal detect 0
So I can install it on the PC on my clients.
Thanks !
by Joe Dirt on January 9, 2019
Wonderful ScreenSaver. Though I have a slight annoyance running it in windows 10 1803 on a i5 3470t integrated graphics. the preview works great. Yet when the screensaver starts after the timeout... the display is a slideshow with 4 second intervals between screens, which do seem to be calculated in the background, though the display doesn't get updated... I'm guessing this is a windows problem, as usual.
by Jim B on September 24, 2018
Nice. Works in Windows 7 Pro.
by lihe on June 30, 2018
Works great on Win10 Pro 64 with 2x AMD Sapphire RX 480's. Flipping beautiful @ 3440x1440 100Hz ! BEAUTIFUL!
by Morky on June 19, 2018
Doesn't work with Windows 10 1803 and Nvidia 397.64WHQL: video freezes after 10 secs
by none on May 22, 2018
wow!!!! it's like cosmic bubbles and also phenomenal and perfect with intel core i3 7th gen
by pointlesshareb on December 2, 2017
beautiful
by Barbara Carlin on September 26, 2017
Really good. Installed on a windows 10 and run perfectly. Thank you for this awesome free screen saver.
by Anibal on September 24, 2017
G R E A T!
by JAMES FRILEY on September 14, 2017
OMG! So Awesome! Thanks!
by Aaron on July 21, 2017
Simply amazing, you do need OpenGL graphics card driver
by Arczi on July 18, 2017
Very nice indeed. Thanks.
by Buzzy on June 22, 2017
Mesmerizing. That's the word that comes to mind when I first saw it in motion on my monitor. The pictures don't do it justice - you have to see it in motion.
by Richard Lim on November 17, 2016
Cool
by Ewan on September 27, 2016
Helios looks good in the thumbnails, but they don't do it justice. When you see it on your monitor, the motions and color changes are mesmerizing. Really beautiful.
It works perfectly in Windows 10. I unzipped the file, and moved it to C:/Windows/System 32. In my version of Windows 10, the settings are accessed by going to Start, Settings, Personalization, Lock Screen, then, at the bottom of the page, Screen saver settings.
We may no longer NEED screen savers, but that doesn't mean we don't WANT them. :o)
by YY4Me on May 9, 2016
Write a review