Hyperspace
Hyperspace is a space flight simulation screensaver that allows you to cruise through the far reaches of space, fly between the stars, across oozing cosmic planes, and through endless shimmering tunnels. You can optionally adjust the speed, view depth, field of view, number and size of the stars and the resolution of geometry, and set a limit on the frame rate.

Free

0.25-1.24 MB


for

Windows

,

Mac

88,634
Download
Screenshots
Files
Anti-virus
Help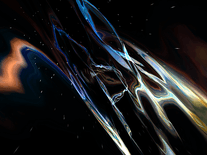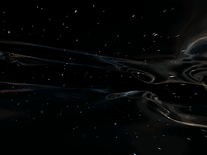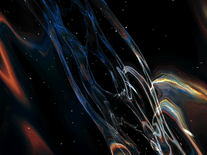 Message board
Is your question not listed? Post it on our message board »
Anti-virus report for Hyperspace
Our editors have reviewed all files and found them to be safe, but they are also checked automatically using many different virus scanners. We are happy to share the results.
| Virus scanner | 1053-Hyperspace.zip | Hyperspace2.2.dmg |
| --- | --- | --- |
| AVG | | |
| Avast | | |
| Avira | | |
| BitDefender | | |
| ClamAV | | |
| ESET-NOD32 | | |
| F-Secure | Trojan-Downloader:W32/Kavala.B * | |
| Kaspersky | | |
| Malwarebytes | | |
| McAfee | | |
| Microsoft | | |
| Panda | | |
| Symantec | | |
| TrendMicro | | |
| Last scanned | 2 weeks ago | 2 weeks ago |
* When only a few of the virus scanners detect a problem with a file, this usually indicates a false alarm. While we cannot guarantee the safety of any file for 100%, we review them all carefully and report false positives to the anti-virus companies.
We have 2 files for "Hyperspace"
1053-Hyperspace.zip (Windows)
Hyperspace2.2.dmg (Mac)
File report #1
File name
1053-Hyperspace.zip
Target system
Microsoft Windows
File size
254.00 kB (260,094 bytes)
File type
ZIP archive
Anti-virus
Detection ratio
1/14 (7.14%) View report
Popularity
Total downloads
72,207
Last downloaded
11 minutes ago
File verification
MD5
89227209531fe1b3e9d63c363a0345d7
SHA1
316f66bf2b32389aeac0d3655b519b5bf93d73d4
SHA256
e613d2cd0c528020003827eeeec507faa1590f21bcadccad9a5ee80b49787c64
File report #2
File name
Hyperspace2.2.dmg
Target system
Apple Mac
File size
1.24 MB (1,303,356 bytes)
File type
Apple Disk Image (DMG)
Anti-virus
Detection ratio
0/14 (0%) View report
Popularity
Total downloads
16,427
Last downloaded
6 hours ago
File verification
MD5
4947d14b5294f95dd065c9ac6f80ea88
SHA1
b915bab7d3ff7d6b40390f7d2e21fd835fde6e38
SHA256
86a9613352fe38067e3a6707b0c42450f1d4fe833b8880c5ec0676bb885ccb5e
User reviews (49)
This screensaver very gud.
by Thomas on June 15, 2023
I like a lot, I just wish I had a bit more control over getting it for fly forward or backward rather than banging in every direction like the TARDIS does.
In fact, it kind of needs a TARDIS flip-flopping around to make it even better!
by DR Darke on February 3, 2023
Epic, and it works on both screens
by e on April 28, 2022
This is an awesome SS, set the frame rate to 30 or 40 and it won't heat up your machine, and gives great resolution; plus I have two screens and it works GREAT. love it Kudos to the designer(s)
by George on February 3, 2022
the best of the best of the best
by Menachem Adelman on January 10, 2022
Great
by Jang on July 12, 2021
Too much fast movement and flashing lights, very distracting. Not relaxing.
by Jason on June 15, 2021
It's awesome
by KittenGenocide on May 17, 2021
It starts and locks up after 5 seconds.
by beats on May 7, 2021
Sieht richtig toll aus. Auch mit 3 Screens
by Super on April 23, 2020
Works perfectly on my laptop with Windows 10
by Gabe T on January 19, 2020
Super Bildschirmschoner, klein und fein, mir war wichtig das er über mehrere Bildschirme geht und das macht er perfect !! top
dazu kommt noch das er OHNE Maleware ist !!!
by SirAvalon on January 14, 2020
Like the wormhole effect, In and out graphics of hyperspace tunnels.
by Star Pilot on December 3, 2019
Agree - add tick box to disable sweeping/swooping. I want something like the Enterprise going to warp.
by M on December 1, 2019
great!
by dg on November 17, 2019
I love this screensaver, but it doesn't work on Catalina
by Dan P on November 12, 2019
please add planets yayyy :D
by ilovespace on May 5, 2019
Great concept but the amount of turns and random angle shifts that it makes is sickening and makes it almost unwatchable. There are no settings to determine the angle of motion and turns which is a limitation that makes this screensaver all but unusable. Why does it go backwards? That's stupid... Otherwise great!
by Sam on February 18, 2019
Great except it only runs for a short time, there are no setting to have it run in a loop or longer, would be nice to have the creator inform us on how to make it run longer or even upgrade it. It is free so would not expect a reply. Only gave 4 stars because of that but will give 5+ stars for video display.
by JC on February 15, 2019
It's cool
by Yobiyobi on November 19, 2018
It's terrific. I just wish it could be less swoopy (constantly altering the direction of view) and spinny. Setting it to speed 1 or 2 helps a lot. If it had additional controls for "spinniness" and "swoopiness" it could be much more perfect. I would like to see more forward progression through "hyperspace", fewer spins and banks and turns.
by Rick Brant on October 20, 2018
Sadly will not run
by Mristani on July 24, 2018
This screensaver would be perfect if it weren't for the constant spinning. It's making me dizzy.
by Bubba on April 27, 2018
Download works, just didn't display correctly
by DomiNater543 on April 11, 2018
Pretty good! Quality is high and its very pleasant to look at. Only issue is that its very involved, if it started playing I would pay attention to the screensaver instead of waking my monitor back up.
by Ben on March 12, 2018
Fantastic screensaver but far too many people, like me, are having issues with it on Mac OS Sierra and High Sierra. For me and many others, this screensaver only runs for less than a minute, then the default mac screensaver turns on. Please update this screensaver! Otherwise I love it.
by Daniel on February 5, 2018
This is brilliant! I can't stop watching it
by AS on January 10, 2018
After upgrading to macOS High Sierra the screen saver runs for 3 seconds then the default macOS screen saver starts and Hyperspace goes away. So sad :( WHY did Apple do this?!
Author: Please fix this, PLEASE!
by Damon L. on December 21, 2017
Very nice, works with windows 10 and displays on all my monitors!
by Kyricus on November 21, 2017
When I upgraded my iMac to the High Sierra OS last night, this screensaver stopped working. It runs for about 3 seconds and then it switches to the Mac default screensaver. I talked to Apple tech support and they say that OS 10.13.1 will require some apps like screensaver that aren't fully Mac compliant to be updated. I love this and hope that you can give me an ETA on a new version that works with the newest Mac OS
by Dave on November 10, 2017
Hands down, the best screen saver around. Would love to see an update but the options and detail are phenomenal. Excellent!
by Clark on November 5, 2017
This is the screen save I have ever saw. One word, Brilliant!
by Eushan on October 22, 2017
My favorite at the moment. This is one of the most entertaining to watch. The movement is not unlike that of a roller coaster - and like a roller coaster, this may give ya a li'l bit of dizziness.
by Hanz on May 3, 2017
This......... is........ awesome!!!!!!!
by Bob on February 14, 2017
I hope, somebody will create a "Nebulating Hyperspace" screensaver in future.
by Ram Kumar on January 19, 2017
One of the most visually captivating screensavers I have ever seen. I highly recommend it. Thanks for sharing.
by Richard Lim on November 17, 2016
"Hyperspace has stopped working!" after several seconds.
by mdcclxv on November 9, 2016
It look amazing on two monitors! I recommend this.
by Marek Štafl on November 8, 2016
A stylish and dynamic screen saver.
by The7thFloor on October 26, 2016
Fantastic, in comparison to the rather tired old native screen savers provided. Little has changed since the introduction of the various display transition options for the desktop pictures folder.
by Rodney Sprague on August 25, 2016
This screensaver is awesome! I have a 3 monitor setup and it looks amazing spanning across all 3 monitors. Highly recommend this screensaver!
by John on August 14, 2016
It supports multi-monitor, has a cool aurora. Love it!
by Hunter on August 7, 2016
I like it
by joe on May 19, 2016
This is amazing! so smooth and practically an infinite animation so you never get bored watching it because its never the same!
by Benji H on April 15, 2016
Write a review